+64 9 280 1879 | 0800-1 0800-1
We help leaders to be the best they can possibly be.™
​
Mirinda Du Plessis aka MD
MD is our Founder and CEO. She founded her first business more than 21 years ago to create a job for herself.
She was a newly qualified Lawyer with a newborn baby and had no idea how to start, or run, a business. She built her startup, through famine and feasts, into a very successful professional services company.
Her clients were business owners and corporate banks. She recruited and developed a high-performance team of 42 people and she continually trained and coached her four team leaders and GM.
In 2009 she started a New Zealand charity and she is still passionately involved in their mission. She later became CEO of a leading New Zealand engineering recruitment company where she discovered her passion for recruitment.
She learned that her wealth of experience was valuable to ensure candidate, team, and company best matches. She has a purpose-driven spirit and is having fun merging her leadership experience, recruitment skills, and business acumen in Red Diamond Leaders. She helps leaders to be the best they can possibly be™ to empower them to drive meaningful impact for their organisations.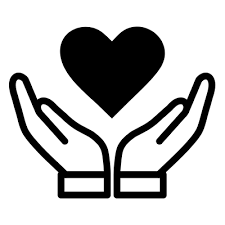 We ensure an unparalleled client experience throughout the whole process and beyond.
We continuously provide innovative value to purpose driven and values based companies.
Once engaged by a client we are committed to get to know the their purpose and truly understand their culture and strategy.
We operate with transparency by communicating with unwavering candor, honesty and respect.
Mirinda has a support team who are deep experts in their own right.
Working from anywhere serves their personal circumstances whilst Red Diamond Leaders reap the benefit of working with great people.
For instance, one team member has a special needs loved one and therefore she chooses to work from her Kiwi home. The flexible arrangement gives her the opportunity to put her skills to good use whilst she cares for her people.
We work as one unified team. Our values are that we care, we challenge, we collaborate, and we communicate. ​​We care, but we don't shy away from challenging ourselves and others. We also courageously challenge the status quo.

We collaborate with clients and leaders to achieve profoundly sensible results. Good communication is key to effective collaboration and therefore we encourage leaders and their teams to engage in conversation. We believe leadership happens in conversations.™ ​