+64 9 280 1879 |

0800-1 0800-1
We are Leadership and Team Trust Experts
​
Mirinda is our Founder and CEO.
​
"I believe that teams that work well together can achieve great things."
Her journey as a business leader became a reality more than 25 years ago when she needed to create a job for herself. She was a survival entrepreneur and about to give birth when she started her first business. She built it into a multimillion company with a team of 42 and managed 63,000 matters over 12-year period. What she learnt about teams and leadership at Du Plessis Lawyers is the foundation for Red Diamond Leaders and her passion for heart felt leadership and soul-singing teams.

After working with organisations of every shape and size she has discovered it is family owned and purpose driven businesses that she feels most called to work with. Her dedication to building successful teams and values-based organisations is the driving force behind Red Diamond Leaders.

Red Diamond Leaders are the Leadership and Team Trust Experts – because building an effective team is key to growing your business and making you an employer of choice. Nowadays it is more important than ever to also create a physiologically safe workplace.

As a small business leadership and team trust expert Mirinda will train you and your team in simple frameworks that become second nature and easy to apply every day.

We will teach you to build a soul-singing team. It's a team you are happy to see every day, that gets the work done in harmony and sings from the same song sheet (actual singing optional!).

We guide family business owners to plan seamless leadership succession. Succession planning is important for family businesses - there is so much at stake, both personally and professionally. Family is especially important to me, and I know first-hand the joy and challenges of a family business.

We facilitate team growth strategies for small business owners and purpose driven businesses. The last thing your growing business needs is speed wobbles as your team grows. We will make sure you have everything in place and the support you need for your team to grow together and keep working towards your business goals.

We manage end-to-end recruitment for leadership, sales, and strategy critical roles. The right person in the right role makes all the difference to whether your business grows, stagnates, or withers away. Finding the right person for your business is not just about skills and experience, it's also making sure they complement your existing team, and understand your businesses goals and values.

Ready to build an effective soul-singing team?
Call Mirinda, NZ tel. 0800-1 0800-1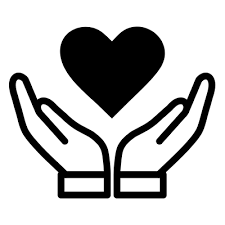 We ensure an unparalleled client experience throughout the whole process and beyond. We lead with love.
We continuously provide innovative value to purpose driven and values based companies.
Once engaged by a client we are committed to get to know the their purpose and truly understand their culture and strategy.
We operate with transparency by communicating with unwavering candor, honesty and respect.
Mirinda has a support team who are deep experts in their own right.
Working from anywhere serves their personal circumstances while Red Diamond Leaders reap the benefit of working with great people.
For instance, one team member has a special needs loved one and therefore she chooses to work from her Kiwi home. The flexible arrangement gives her the opportunity to put her skills to good use while she cares for her people.
We work as one unified team. Our values are that we care, we collaborate, we lead with love, we are courageous and we engage in conversation. ​​
We care, but we don't shy away from challenging ourselves and others. We also courageously challenge the status quo.

We collaborate with clients and leaders to achieve profoundly sensible results. Good communication is key to effective collaboration and therefore we encourage leaders and their teams to engage in conversation.
We believe that leadership happens in conversations.
​
We lead by speaking the truth in love.
​